We give your memories for life!
Boat charter in Lefkas, Greece.
Ever wanted to sail the blue waters of the Ionian Sea?
Sport Boat Charter has made it easy for you.
Rent a Cobalt Motor Boat with a skipper, for a day of your life.
We take you sailing in the turqoise waters, visiting the island of Meganissi,
stops at secluded caves, relax and lie backand soak up
the sun rays and lets go cruising the beautiful surroundings of Lefkas.
Sport Boat Charter is a company specialized in exclusive skippered charters for a day, exclusively for this area. We offer you the quality of Cobaltboats, top of the range luxury speedboats.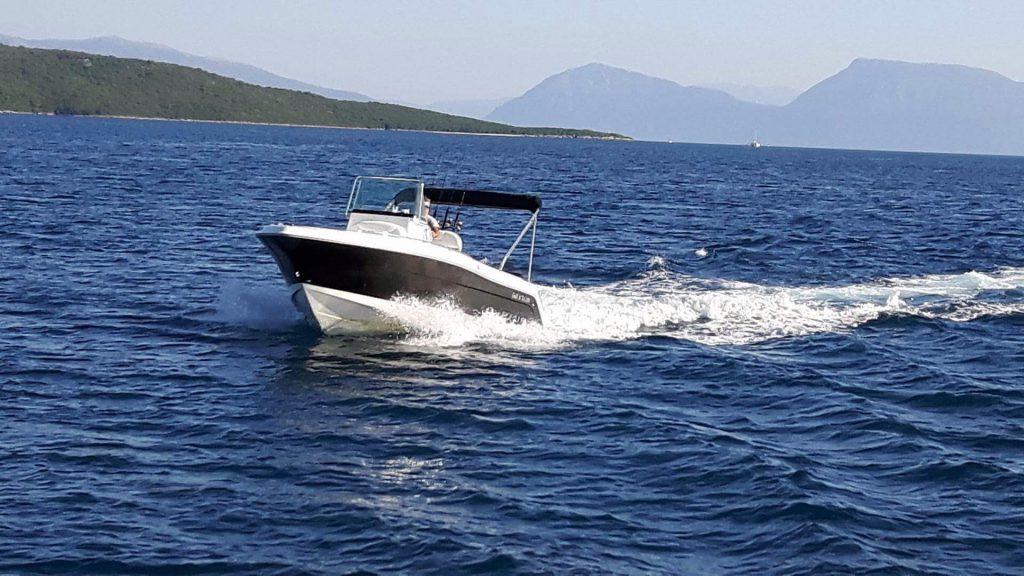 We are based in the harbour of Perigiali, east coast of Lefkada,
2 km from Nidri and 8 km from Lefkada town.With a wealth of local
knowledge, natives of the area and years of experience within the business,
we are able to offer something beyond the average.
Would you like to be your own skipper? We also rent speed boats,
a power boats license is required, 3 days rates and weekly rates.
As personal service and good quality comes first handed,
we work with small groups and families.
Please send us an e-mail for reservations and offers.